What's in a name? Beavis and FRP by other names would smell as stale
July 16th, 2010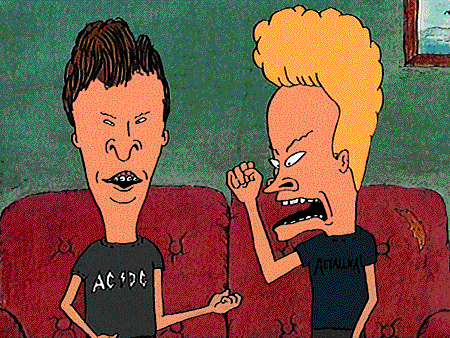 A couple of new names have risen in the accountancy and insolvency practitioner firmament — Beavis Morgan and FRP Advisory. But appearances can be deceptive and the new businesses are, perhaps, not quite what they seem.
The Beavis Morgan name — given to the limited liability partnership (LLP) formed in June 22nd 2010 as a vehicle to snap up parts of bankrupt mid-tier accountancy firm Vantis — reflects the origins of two of Vantis's antecedent firms.
Beavis Walker was a seven-partner City of London-based accountancy practice acquired by Vantis for up to £5.1m in cash and shares in 2003. The Morgan part of the name is derived from Morgan Brown & Spofforth one of four accountancy practices that merged to form Vantis at the time of its May 2002 IPO.
The partners in the new vehicle, Beavis Morgan LLP, bear a striking resemblance to partners and board directors of the bust Vantis. They include Paul Jackson, Paul Ashton, Matthew Burge, Barrie Dunning and Nigel Haigh — who worked at Morgan Brown & Spofforth in its pre-Vantis days.  Other partners in the recently launched vehicle include Richard Thacker and Peter Drown (both former partners at Beavis Walker). The other partner, Alan Ford, joined Vantis from another firm.
These guys will continue to pace the corridors of Vantis's former head office in London's St John Street, whose freehold I believe they personally own. Meanwhile the state-owned banks Lloyds Banking Group and RBS and the taxpayer have been left bearing massive losses.
Once this and other prepack deals involving former Vantis entities, all handled by administrators from FTI Consulting Chad Griffin and Simon Granger, are complete the two state-owned lenders can be expected to receive an estimated 20p in the pound, which means they will be nursing losses of some £40 million from their lamentable decision to lend money to Vantis. Her Majesty's Revenue & Customs would be lucky to get 1p in the pound, meaning its losses are about £5 million.
Sources tell me the culture that pervaded at Vantis — "inflated egos looking for any way to inflate the share price" — will carry through to the successor outfits.
Other parts of Vantis have been "phoenixed" into other vehicles in what appear to have been equally questionable ways. The 28 partners in its insolvency and corporate restructuring unit have acquired that business in another pre-pack, led by Jeremy French and Geoff Rowley. This too has been dressed up as if it was a "management buyout".
The vehicle that acquired the insolvency side of Vantis's business was another limited liability partnership, FRP Advisory LLP, formed on June 15th 2010, whose website is, at the time of writing, perhaps the least transparent (in terms of the new business's origins and the identity of its partners) I've ever seen.
Intriguingly, the head of banking at FRP Advisory is Simon Glyn, the former Vantis partner who in 2003-04 was seconded to the role of "personal assistant" to Lynden Scourfield, the "rogue banker" at the centre of the £1 billion Bank of Scotland Reading scandal. The matter, in which Glyn/Vantis were involved in more ways than one, is currently being investigated by an enforcement team from the Financial Services Authority and by other UK authorities.
Other parts of the former Vantis empire have been acquired by the accountancy firm RSM Tenon for a reported £7m. It will intriguing to see how long it will be before the Vantis guys revert to type.
Vantis sale months in the making, Accountancy Age, July 8th, 2010. A good overview and timeline of the prepacks that enabled parts of the former Vantis empire to be reborn, shorn of their debts, under new identities. What is most fishy here is how long these prepacks were being planned before they were actually executed.

Lessons to be learnt from the demise of Vantis, Citywire, July 8th 2010

Short URL: https://www.ianfraser.org/?p=1389
Posted by
Ian Fraser
on Jul 16 2010. Filed under
Blog
. You can follow any responses to this entry through the
RSS 2.0
. You can leave a response or trackback to this entry