Press freedom – 1, Interbrew and FSA – 0
December 21st, 2009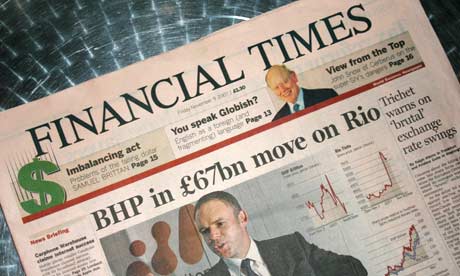 There was an important victory for press freedom and for unbiassed financial journalism at the European Court of Human Rights last week.
Eight years after several British newspapers received leaked information about Interbrew's planned bid for South African Breweries from an anonymous third party, they have won the judicial battle for the right to protect their sources.
Paul Murphy, the former Guardian financial editor who now edits FT Alphaville, has written a good piece on the episode. The UK courts, Interbrew (now AB Inbev), Reuters and the Financial Services Authority come out of this saga with their reputations seriously damaged.
As Murphy writes:
In a series of bizarre rulings, the British courts basically agreed with everything Interbrew claimed, effectively deciding that one (foreign) company's need to fix its own internal security outweighed the need to protect the most basic principles of press freedom in Britain.
This made me think of the way in which the courts have conspired to cover up the complicity of a certain high-street bank in the Vavasseur 'Ponzi' fraud. The English courts tend to side with expensively-lawyered big businesses (and especially banks) over ordinary people.
It speaks volumes about the shabby state of our justice system that the newspapers had to go to Europe to secure their victory
To read Paul Murphy's account of the matter click here
To read the Guardian's take on the saga click here
Short URL: https://www.ianfraser.org/?p=998
Posted by
Ian Fraser
on Dec 21 2009. Filed under
Blog
. You can follow any responses to this entry through the
RSS 2.0
. You can leave a response or trackback to this entry