'The story BCG offered me $16,000 not to tell'
April 14th, 2010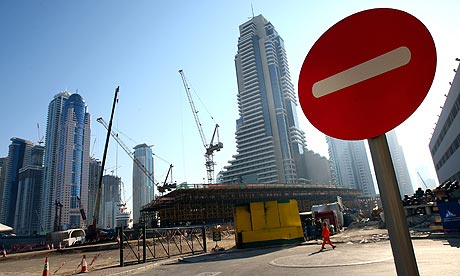 I've just been reading the musings of Keith Yost, a disillusioned former Boston Consulting Group insider. In a series of four articles published by MIT's The Tech, Yost lifts the lid on the management consultancy profession, revealing that leading consultancy groups to be over-charging massively for pretty crappy advice.
Even though he had no commercial experience, Yost was hired by Boston Consulting Group as a UAE-based management consultant, on a $200,000-a-year package, in June 2009. He was supposed to be advising UAE-based clients on improving their business performance. However, the whole seems to have been a bit of a charade. The articles give the impression that the primary focus of the western consultants operating in the Gulf is to hoodwink unwary and unneedy Emiratis — not help them run their businesses better. .
A classic sentence from Yost's articles (which appears mid-way through the last of the four, Dispatches from the collapse) is this:-
"[The Emiratis] run their businesses much in the same way a teenager would buy clothes with a swoosh on them — they aren't trying to generate profits so much as they are adopting a lifestyle brand." (I think by "swoosh" he is referring to Nike's logo.)

If the practices described here are true, then it's not surprising that Dubai's bold economic experiment ended in failure. I take my hat off to Yost for resisting BCG's attempts to buy his silence with a $16,000 bribe and would be interested to hear from anyone with knowledge of whether McKinsey is any better.
Even though Yost's articles can be on the wordy side, I urge you to read all four in full. The links are provided below.
Short URL: https://www.ianfraser.org/?p=1054
Posted by
Ian Fraser
on Apr 14 2010. Filed under
Blog
. You can follow any responses to this entry through the
RSS 2.0
. You can leave a response or trackback to this entry