Scottish Agenda: We can't rely on bankers to curb their pay
By Ian Fraser
Published: The Sunday Times
Date: May 9th, 2010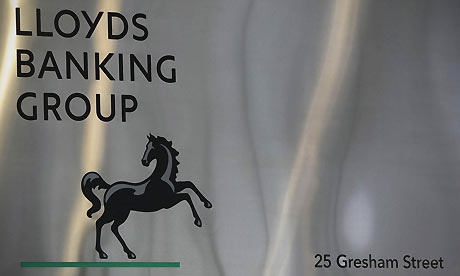 The Labour government's laissez-faire approach to executive pay was to assume the market's hidden hand would do its work. From the days of Patricia Hewitt's tenure in the DTI, Labour saw no reason to intervene.
The assumption was that it was in the interests of institutional investors to put downwards pressure on corporate pay. Tony Blair and Gordon Brown believed that out of self-interest, investors could be relied upon to police pay and perks and eliminate rewards for failure. Looking at the Lloyds Banking Group annual general meeting last week, the policy has been an abject failure.
Though Labour expected investors to rein in fatcats' pay, the government has failed to practise what it preached. Indeed, the government's vehicle for holding stakes in RBS and Lloyds, UKFI, voted in favour of the latter bank's remuneration report at last Thursday's meeting.
And though the Association of British Insurers issued an "amber top" alert, urging investors to give the Lloyds remuneration report "careful consideration", only 14% of votes cast by private sector shareholders opposed it.
Personally, I cannot understand why some newspapers have called this a "significant rebuke" for the Lloyds board. It was left to small shareholders speaking at the AGM to castigate the board, led by chairman Sir Win Bischoff.
The board was lambasted for making "obscene" pay awards at a time when shareholders face a potentially long wait to receive any dividends and when charitable donations are being cut back. Following a call to cap all bonuses, Bischoff claimed Lloyds would suffer an exodus of staff if it acted unilaterally.
But Alexander Hopkinson-Woolley, a shareholder, demolished the bank's claim that individual executives might defect to other banks if they did not get huge sums. "If an individual's loyalty to an institution is so weak, they should not be in that institution—because institutions depend on loyalty," he said.
He added that shareholders had been "kicked in the teeth" by the bank's decision to acquire HBOS to save Gordon Brown the need to nationalise it, and hecould not see why executives believed they should not only be exempted from the pain but also receive enhanced bonuses, despite the destruction of shareholder value they had caused.
Martin Simons, another shareholder, focused on the huge fees the bank was paying Price Waterhouse Coopers, its auditors. Last year, it received £63m in audit and non-audit services from Lloyds.
Simons, a former chartered accountant, asked whether the bank was taking steps to ensure it was getting value for money from the "Big Four" firm, and whether it was taking steps to exert downward pressure on its fees.
The board did not give the impression of being too eager to haggle with the audit firm in this way. Some experts, including Prem Sikka, a professor of accountancy, have even characterised immense fees paid by banks as "bungs" for audit firms not to ask too many questions when carrying out their audits.
At the same shareholder meeting, I asked a couple of questions, acting as a proxy for a former Bank of Scotland executive who was unhappy about what happened at HBOS in 2003-2009.
My questions related to the Bank of Scotland Reading scandal, in which some 50 of the bank's corporate customers became "collateral damage" in an affair that culminated in losses of £1 billion. I asked Bischoff if he felt that the bank believed it had acted honourably and abided by the principles of the banking code in its handling of this affair.
However, I received no firm answer from the board, with Bischoff suggesting it would "speak separately with me regarding these allegations".
At least Bischoff did honour this promise. When we chatted privately afterwards, he gave me the impression he was genuinely interested in getting to the bottom of this rather murky matter.
Banks' chief concern
The FSA last week indicated it was set to ban Royal Bank of Scotland's Johnny Cameron—an old Harrovian son of a clan chief—from working in the City, apparently because of his role in bringing down a bank which was established to help resist his Jacobite ancestors in 1727.
To me, this smacks of window-dressing. What we really need is a forensic inquiry into what individual banks—probably HBOS and RBS—got up to during the credit bubble.
The Barack Obama government's handling of its inquiry into Goldman Sachs and the Securities and Exchange Commission's prosecution of the investment bank provide a pointer as to the kind of thing that is required.
I've read through the US senate's 901-page dossier of emails and other internal documentation relating to these inquiries and they are certainly revealing. They seem to suggest that Goldman was leading some of its investors a merry dance when marketing CDOs (collateralised debt obligations) that it knew to be toxic.
Without this sort of rigorous inquiry, I wonder whether we will ever root out the rottenness that infected our banking system during the bubble years, and I fear further crises will not be too distant.
Dairies milked dry
The supermarkets that are said to be hurting Scotland's dairy sector by paying 25p a litre for milk—less than the cost of production—risk being "named and shamed" if legislation going through the European parliament becomes law.
Struan Stevenson, the Scots Conservative MEP, claims that Scotland has only 1,300 dairy farmers left, and that they are going out of business at an alarming rate because of the supermarkets' policies. He said: "Many dairy farmers are being milked dry by the supermarkets." The European parliament's agriculture committee will vote on the recommendations, which include the "naming and shaming" policy, in June.
If approved, the legislation will be voted on in Brussels in July, when its suggestions could become law.
This Scottish Agenda column was published on page 2 of the Sunday Times Scotland business section on on May 9th, 2010
Short URL: http://www.ianfraser.org/?p=1082
Posted by
Ian Fraser
on May 9 2010. Filed under
Article Library
,
Latest Articles
. You can follow any responses to this entry through the
RSS 2.0
. You can leave a response or trackback to this entry