Accountants Vantis on a sticky wicket
March 31st, 2010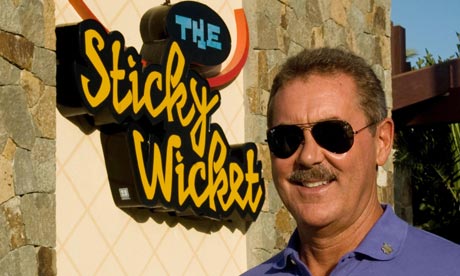 I've just realised that the charming individuals at Aim-listed accountants Vantis have warned that their business recovery division is unlikely to generate the revenues they expected in the year to April 2010.
The distinctly dodgy and deeply troubled accountancy firm earlier warned that the litigation surrounding its appointment as liquidator to the (allegedly) fraudulent Stanford International Bank meant it is unsure when fees arising from this assignment will materialize.
This litigation relates to where the "Centre of Main Interest" of the SIB liquidation resides. The US receiver claims the centre is in the US. However the courts have so far upheld a decision that the "Centre of Main Interest" is actually in the Caribbean islands of Antigua and Barbuda. However, Vantis's failure to have an SFO criminal restraint order lifted means that, until criminal proceedings are completed in the US, the release of funds will be delayed.
Vantis also warned of a number of exceptional write-offs in the second half of its financial year. Less than half of these relate to a cash outflows from the business. Vantis also claims to have made annualized costs savings of £5m in he year to April 2010.
To read about the imminent removal of Vantis as liquidators to Stanford International Bank, click here
Short URL: https://www.ianfraser.org/?p=1050
Posted by
Ian Fraser
on Mar 31 2010. Filed under
Blog
. You can follow any responses to this entry through the
RSS 2.0
. You can leave a response or trackback to this entry