Could the FSA be getting serious about HBOS wrongdoing?
February 23rd, 2010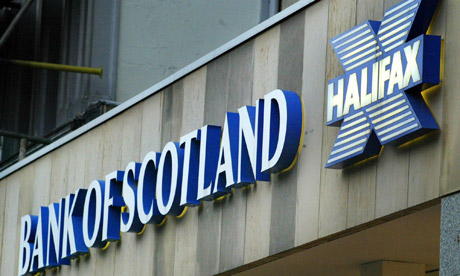 Jo Dawson and Dan Watkins, the two senior executives who resigned from Lloyds Banking Group on February 5th 2010, were apparently forced out after the FSA told them that, unless they made themselves scarce, it intended to strip them of their "approved person status". Or so rumour has it.
There has been speculation that the departures of the two former HBOS board directors, who officially leave this Friday, presages firm action by the FSA over widespread wrongdoing, misrepresentation and perhaps even fraud at the Edinburgh-based bank. It's worth remembering that it was Jo Dawson who told the bank's former head of group regulatory risk, Paul Moore, "not to make "f***ing enemy of me" after he questioned her approach to selling the bank's corporate bond fund.
However it would appear that there's something of a rift inside the FSA. Outgoing chief executive Hector Sants seems to favour a no-holds-barred investigation, including the taking of scalps. But head of supervision for Lloyds Banking Group, Jean Moorhouse, still seems to hanker after the good bad old days of "regulatory capture".
Her preference is for a  'section 166' report, which enables Lloyds to select an "independent" firm to investigate its own wrongdoing and ensures this firm would only ask questions of bank personnel. Such a solution might suit the FSA and the bank, since both are eager to cover up past failures.
However, such an exercise would clearly be farcical. It would be guaranteed to produce another cover-up or another whitewash, and would have about as much validity as KPMG's absurd 2005 report into the sacking of HBOS's former head of group regulatory risk, Paul Moore, and the FSA's 2007 "investigation" into the  Bank of Scotland Reading scandal.
The victims of the BoS Reading scandal have little intention of going along with this charade. Why should they humour the FSA by handing over their voluminous evidence of  wrongdoing/fraud by HBOS and Quayside Corporate Services to an unnamed third party, when they have no idea of that party's true intentions and suspect the FSA's hidden agenda is to facilitate another cover-up?
Of HBOS's 15 directors at the time of its near-collapse and rescue takeover by Lloyds TSB in September 2008, only Watkins and Dawson were offered berths at the merged group by group chief executive Eric Daniels (albeit not at board level).
Like all 15 of HBOS's  board directors at the time, Dawson and Watkins were alerted to the nature and extent of the BoS Reading fraud — including the bizarre activities of ex-director of mid-market high-risk at BoS Corporate, Lynden Scourfield — via email and recorded-delivery letter on September 3rd-5th, 2007.
Yet like their 13 boardroom colleagues — including chief executive Andy Hornby, chairman Lord Stevenson and head of corporate Peter Cummings — neither Dawson nor Watkins were capable of recognising that their bank had done anything wrong!!
Short URL: https://www.ianfraser.org/?p=1030
Posted by
Ian Fraser
on Feb 23 2010. Filed under
Blog
. You can follow any responses to this entry through the
RSS 2.0
. You can leave a response or trackback to this entry