Focus: Back in the doldrums
By Ian Fraser and Julia Belgutay
Published: The Sunday Times
Date: June 21st, 2009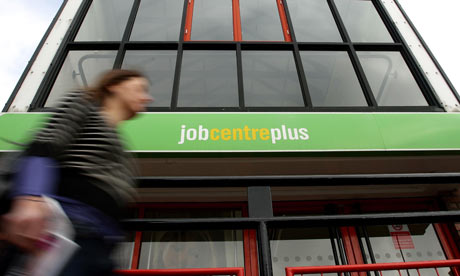 When Louise McPhillimy was accepted by Glasgow University to study law, she believed her career path was laid out before her.
She would graduate with a good degree, gain a diploma in legal practice, then begin a traineeship with one of the city's big firms, before going to work in the law courts on the banks of the Clyde. That was the theory. Since completing her diploma last summer, the 23 year-old has sent out 70 CVs, but has been invited to attend just one interview at which she failed to land the job.
"With most of them, I am not getting any feedback at all, not even a rejection. When I did my diploma, I was assured that most of us would get traineeships, but it is more like 50-50, if that.
"The responses I've received have been mixed. Some firms have said they can't take people on because of the financial situation, and others have said I don't have enough office experience. But if I don't secure a traineeship within four years my diploma expires and I have to start all over again."
Louise is not alone. Fifty-six graduates are chasing every graduate-level vacancy in Scotland, reports the business support organisation Go Group, and job centres say each of their vacancies is being chased by 13 applicants. It was hoped by some that Scotland's dominant public sector might insulate the country from the worst of the recession. With taxpayers' money propping up the economy, jobs would be protected.
But figures published last week, showing that unemployment is rising three times faster than that south of the border, have undermined this argument. Joblessness north of the border now stands at 6.6%, still below the 7.3% in England and 7.6% in Wales, but it climbed by a third between February and April 2009 to 176,000. Lay-offs have been seen in manufacturing, consultancy, IT, banking, PR, accountancy and property services.
The highest rate is in North Ayrshire where unemployment is at 6.9%, followed by Glasgow (6.5%), West Dunbartonshire (6.1%) Inverclyde (5.9%), East Ayrshire (5.7%) and North Lanarkshire (5.4%).
Areas with the lowest rate include Aberdeenshire (2.3%), the Orkneys (2.3%) and the Shetlands (2.4%), the Borders (3%) and Perth and Kinross (3.1%).
Young people and those in deprived areas have been among the hardest hit. The number of 18 to 24 year olds on the dole for longer than six months more than doubled from 2,600 to 5,700 in the year to May 2009.
Vacancies for Scottish teachers are at their lowest level for nearly a decade and two-thirds of new teachers have failed to secure full-time permanent work almost a year after qualifying. In one case earlier this year, 500 teachers applied for a single primary-school post.
Last week the Ministry of Defence announced that 125 jobs are to be axed at the Hebrides Missile Range in South Uist and a further 20 are to go at an underwater range near Raasay.
There has been a flurry of redundancies among private companies. Hewlett-Packard has laid-off 700 of its 1,300 employees at its site in Erskine, Renfrewshire. John Menzies, the newspaper distributor and baggage handler, announced 400 job cuts in May, in addition to 600 redundancies last November.
Up to 200 job losses are expected at the South Queensferry base of US technology firm Agilent, which is said to be planning to reduce its workforce from 400 to 170 by 2010. The Russell Europe sportswear plant in West Lothian is to close with the loss of 60 jobs.
Further lay-offs are in the pipeline in state-owned banks and other financial service providers. Lloyds Banking Group wants to save £1.5 billion a year in costs after its acquisition of HBOS, which is likely to mean jobs cuts at Lloyds TSB, Bank of Scotland and Intelligent Finance. RBS is going to have to make redundancies, too, as it strives to recover.
It is also expected that, from 2011, more traditional parts of the public sector, including quangos, local authorities and central government will be affected. In the recessions of the 1980s and 1990s, joblessness in Scotland, whose economy depended more on traditional industries, reached double that in England. Some economists warn the unemployment rate here could again top 10%.
"This situation will only get worse," said David Bell, professor of economics at Stirling University. "Scotland is not being insulated as far as unemployment is concerned. We are likely to see increases at least for the rest of 2009 and probably well into 2010. I think a lot of the recent rise can be put down to small firms experiencing difficulties, particularly associated with credit."
Bell predicts that unemployment will continue to rise over the next 15 months, with another surge between June and September next year when school and college leavers start looking for work.
While joblessness here remains low compared with other countries, such as Spain where it has reached 17.4% and Latvia (16.1%), Bell said further rises could leave a generation blighted by economic and social decline.
"Records show that those who fail to get into employment immediately after they leave school, college or university are very badly affected in terms of lower wages and lower prospects," he explained.
David Collie, acting customer services director of Jobcentre Plus Scotland, said jobseeker allowance claimants in Scotland rose by 76% to 127,095 in the year to May 2009. In contrast, the number of vacancies advertised fell by 34.6% over the same period to 9,736.
Jim Mather, the Scottish enterprise minister, insists his government's investment in construction projects is helping. "The government has brought forward £293m of capital spending and increased investment in affordable housing. Our overall economic recovery programme has the capacity to support 15,000 jobs in Scotland," he said.
"The recession clearly continues to bite hard, but we remain steadfast in our efforts to position Scotland's economy for a strong recovery and attract investors to create new jobs. The UK government must recognise that its proposed £500m cuts in Scottish spending next year threaten 9,000 Scottish jobs — exactly the wrong course of action in these challenging times."
Opposition politicians say lack of action by the Labour government at Westminster is damaging Scotland's economy.
"Labour is sleepwalking through this unemployment crisis. Scotland is suffering from Labour's recession and simply cannot afford another year of this ineffective government," said David Mundell, the shadow Scottish secretary.
Alistair Carmichael, the Liberal Democrat MP for Orkney and Shetland, said: "The rest of the country might be looking at green shoots, but Scotland is withering. The banks are still very reluctant to lend.
"The Labour party has been reckless in its stewardship of the economy. One reason for that was it believed the good times would go on for ever. The legacy is the vast amount of public debt that is going to need to be paid off.
"The SNP has not got a grip of this at all. It remains constitutionally obsessed — it is the only thing it ever talks about with any passion."
One of the few bright spots is the construction industry in Glasgow where job opportunities have risen by 39% in the past year to 268 last month, partly due to preparatory work for the Commonwealth Games.
However, a recent report by the Ernst & Young Item Club indicated that any recovery in the labour market is likely to be slow and that periods of extended unemployment often mean a loss of skills. The report also warned that wage-setting mechanisms might make it hard for some unemployed workers to price themselves back into work.
It predicts that the business services industry will have recovered 44,000 of the jobs that are expected to be lost in the downturn by 2014, and will have generated 50,000 additional jobs by 2019.
Dougie Adams, chief economic adviser to the club, believes the business services sector will play a crucial role in pulling Scotland out of the economic mire. "Greater flexibility in the workforce" might enhance Scotland's chances of riding out tough times ahead, he said. The fact that public sector and financial services would no longer be "scooping up the best talent" would free up resources to be used elsewhere in the economy.
The size of the public sector is a mixed blessing for Scotland. While it sucks out talent from the private sector including start-ups in boom times, it acts as a cushion in downturns. The figures suggested there is little sign of the sector becoming more efficient.
At a jobs summit at Cumbernauld College in Lanarkshire Jim Murphy, the Scottish Secretary, said: "We are going to ensure that the mistakes made in recessions of the 1980s and 1990s are not repeated. The UK government will not allow a generation of young people to be abandoned to a life of unemployment and benefits."
Labour's Scottish finance spokesman Andy Kerr blamed "SNP's dithering" over the Scottish Futures Trust for the loss of 20,000 construction jobs. "In the budget, Labour dragged the SNP into committing to 7,800 apprenticeships and a guarantee that apprentices that were made redundant would be able to complete their training. Without Labour pressure that would not have happened.
"Alex Salmond and John Swinney need to realise that with government comes responsibility and they cannot credibly blame others for their huge failures."
Meanwhile, Louise McPhillimy is still looking for a job. "I think the financial climate has a lot to do with my situation," she says. "It's easy for me to say the government isn't doing enough to help, but what can they do? It's been disheartening and very upsetting. There is only so much rejection you can take. I'm not giving up, though I have contemplated it."
The view from the queue
Gordon Wilson, 57, a deer stalker from Glasgow: "I have been looking for a job since I returned to Scotland about a year ago after living in South Africa for a few years. While I was there I told people how much better things were in the job market back home, but now I realise things here are just as bad. I had my own business over there and I have 30 years of experience in customer care, but experience here counts for nothing. I have been doing voluntary work."
Stephen Mathie, 24, from Glasgow: "It is quite difficult to find anything at the moment. After I left school a few years ago, I started an apprenticeship because I was led to believe that was what you had to do. I left after my first year, and ever since then it has been call-centre work and anything else I could find because there just isn't anything out there."
Peter McEwan, 22, from Glasgow: "I worked in sales until about six months ago, and I have been looking for work ever since. I am open to anything at all at the moment. There is just nothing there at all. The Job Centre has offered me nothing. There are just no jobs for me. The government isn't doing much, but then what are they supposed to do? The world is in a recession."
Adelaine Shepherd, 24, from Glasgow: "I have been trying to get a job since I had my baby four years ago. I would take anything that is part-time just to get me back into the swing of things. The government is doing nothing to help people like me get back into work. I am at the stage where I would take almost anything."
Christopher Purdie, 53, chef from Bearsden: "I have been looking for work for just over a year. Finding a job is much more difficult when you are my age, in terms of getting interviews, getting jobs and getting help in finding work. All government help is geared towards young people."
This news focus was published in The Sunday Times on June 21, 2009. To read it on Times Online click here
Short URL: http://www.ianfraser.org/?p=866
Posted by
Ian Fraser
on Jun 21 2009. Filed under
Article Library
,
Latest Articles
. You can follow any responses to this entry through the
RSS 2.0
. You can leave a response or trackback to this entry